Budget 2019-20 not hanging in balance
31 May 2019
Though a technocrat, Finance Minister Yuba Raj Khatiwada was indeed swayed by political considerations sidelining the issues of development in the present budget for the fiscal year 2019/20, say eminent economists of Nepal.
Economists are critical of 'fiscal atrocity' launched by the present government motivated by its narrow political considerations. They are of the opinion that a strong government of a two-thirds majority in the House of Representatives is progressively tightening the noose on the country's finance and its future prospect of economic development.
The second finance budget of this government is far lopsided and fiscally tight than that of the first budget presented last year, they said at a program jointly organized by the Pavilion Media and Institute for Strategic Socio-Economic Research (ISSR) at the Pavilion Hall, Durbar Marg in Kathmandu on Friday.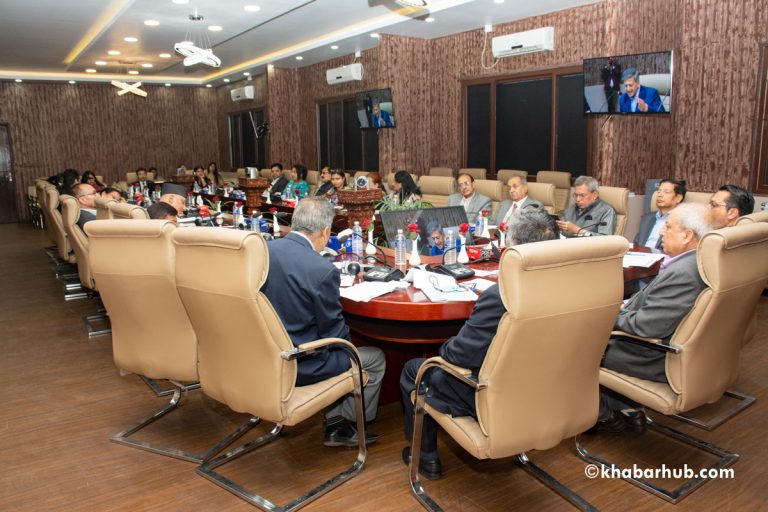 While speaking in a 'Budget Review Program', Nepali Congress leader and former Finance Minister Dr. Ram Saran Mahat accused the incumbent government of presenting the budget matching with its own 'political traits'.
The government, he argued, is master of propaganda and never shy away from using political rhetoric like launching Nepali ships and transporting fuel through pipelines among others.
If you would like to read the full article published in Khabarhub, please click on the link above.