Lower transaction costs, barriers to encourage private investment, suggests American expert
04 Nov 2019
Samantha Custer, Director of Policy Analysis, USA has suggested Nepal engage local government and local communities in the process of identifying and financing infrastructure priorities, as well as monitoring progress and impact.
Presenting her document at an interaction on 'Responsible Infrastructure Development: How Nepal can structure foreign investment to ensure sustainable economic growth' jointly organized by the Institute for Strategic and Socio-Economic Research (ISSR) and the US Embassy at the Pavilion Hall in Kathmandu, she emphasized lowering transaction costs and barriers to encourage the private sector investment.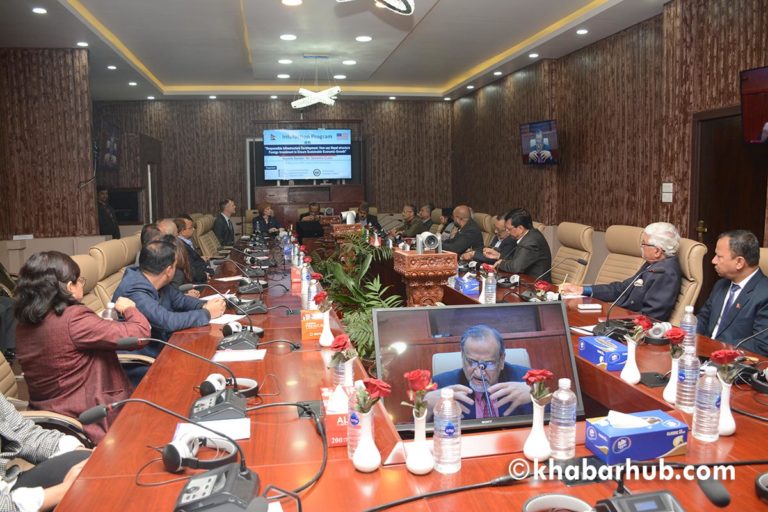 Also a Professor Faculty at the College of William and Mary at Williamsburg of Virginia, Samantha said that the Nepal government's fiscal management has kept debt levels low.
Samantha Custer (L), Prof Biswambhar Pyakurel, Chairman of ISSR (C), and Sushil Bhatta (R), Member of National Planning Commission (NPC) at the interaction.
Stating that the chronic under-spending of the budget constraints infrastructure development, she said Nepal needs to direct 10-15 percent of its GDP annually towards infrastructure to put itself on a path to graduate from LDC status by 2022.
If you would like to read the full article published in Khabarhub, please click on the link above.